New
to
Homeschooling
-
How
Do
I
Start?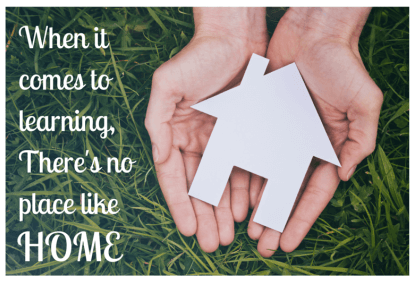 Hello.
We are glad you are here.
Whether you are starting your homeschool journey or are coming here for a refresher, welcome.
While Heart'n'Home is a beautifully diverse group of homeschoolers, we all have one thing in common: 
We have all had to start homeschooling.
We have all had to walk through finding curriculum and finding our teaching style. We have all had to ask God to show us what works for our children. We have all had questions, concerns, and confusion at times, but also so much joy.
The point is, you are in the right place to find community, support, and help. Heart'n'Home is glad you are here and we will be very glad to help you start your homeschooling journey, because we have all been there.
Come to a Heart'n'Home Meeting
Coming to one of our monthly meetings is a fabulous way to start. Here you will find other homeschooling families to talk with, ask your questions to, and find support from. We meet the third Thursday of each month from August to May. The homepage has our latest meeting details and you also can always contact us by the contact form below or the contact us icon at the top of the page and we will get back with you!
Finding What Works for Your Family
Just like God gave each of His children a unique fingerprint, He has also made each of our minds unique and each of our families unique. This is exactly what makes the Body of Christ work as beautifully as it does. It is the same for our homeschools. What works for one family would not be good for another and that is exactly how it should be. God made it so and He is good. 
There are many choices to be made when homeschooling and while we cannot tell you what will work for your family, we can certainly walk with you through finding the answer to that question. 
We can listen to you as you process your thoughts and we will be happy to help you evaluate choices you are considering.  Most importantly, we will be honored to pray with and for you. 
HSLDA's You Can Do It!
Heart'n'Home unofficially has a motto when it comes to homeschooling:
God Can Do It! We Can Help!
We think that is a pretty accurate description of homeschooling! With that in mind, God has provided an exceptionally valuable national homeschooling organization called HSLDA (Homeschool Legal Defense Association). They have a page with a lot of great information about starting in an encouraging and informative page called "You Can Do It!" Click here to be taken to the page for elementary through middle school and click here to be taken to the page for high school, but don't forget to come back here when you are done. ;)
Also, we have a Favorite Resources Page and an Encouragement for You page that you can go to by clicking on the name of the page you want to visit.
To learn more about HSLDA visit our "Homeschooling in Indiana" page