Some
of
Our
Favorite
Resources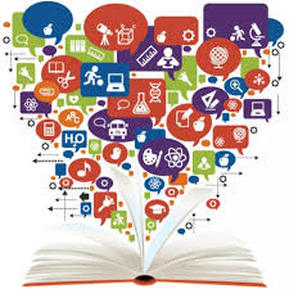 For today's homeschooling family, there are so many choices! From science to language arts to ukulele lessons and everything in between, we have a vast array of resources and that is a huge blessing. God has expanded our toolbox!
A quick Google search on any topic is sure to turn up many results. A word of caution however, as with any new resource, be sure to check it out to make sure it is consistent with your worldview. Google is pretty great, but doesn't account for your worldview and family beliefs in it search results. ;) 
Above all else, be sure not to skip the most important step as you choose your resources. Pray. Pray and ask God to show you what He wants for your family. He knows you and your family better than anyone and also knows the plans He has for you all. Ask Him to lead you to resources that will equip your family for His plan.
Below, Heart'n'Home is pleased to share with you some of our collective favorites. 
All in One Curricula
http://www.mfwbooks.com/wps/portal/c/homeschool 
https://www.classicalconversations.com/ 
http://www.shopchristianliberty.com/ 
https://www.milestonebooks.com/ 
Math
Math-U-See http://www.mathusee.com/ 
Singapore https://www.rainbowresource.com/searchspring.php?q=singapore+math+us
Saxon https://www.rainbowresource.com/prodlist.php?subject=Mathematics&category=Saxon+Math
Horizons https://www.rainbowresource.com/searchspring.php?q=Horizons
Language Arts
Phonics Pathways http://www.dorbooks.com/phonics.html
Explode the Code https://www.explodethecode.com
First Language Lessons http://peacehillpress.com/grammar/
Analytical Grammar https://www.analyticalgrammar.com
Institute for Excellence in Writing http://iew.com
Writing with Ease/Writing with Style http://peacehillpress.com/index.php?p=catalog&parent=34&pg=1 
Science
Answers in Genesis https://answersingenesis.org
Science in the Beginning https://www.bereanbuilders.com/cgi-bin/commerce.cgi?display=home
Apologia http://www.apologia.com/index.asp?proc=pg&pg=1
The World God Made http://www.shopchristianliberty.com/the-world-god-made/
Fun Stuff
The Homegrown Preschooler http://www.thehomegrownpreschooler.com/shop/
Misc.
http://7sistershomeschool.com/community-blog/
Co-Ops, Support Groups, and Cottage Schools
Heart'n'Home (of course we had to add ourselves;)
Cornerstone Academy of Eastside Praise
A homeschool extenstion program for students grades 1-8
www.eastsidepraise.org
6300 Billtown Road, Louisville
Home for His Glory
Kentuckiana Christian homeschool group
www.homeforhisglory.com
Check website for co-op and meeting addresses
Christian Educational Consortium
A cottage school for grades 6-12
www.christianconsortium.org
1500 Alliant Avenue, Louisville 
Classical Conversations
Several local groups that meet once a week for classes
www.classicalconversations.com
Enter zip code on website for local groups
Cornerstone Classical School
A cottage school that offers tutorial services and classes once a week for students K-12
www.cornerstoneclassicalschool.com
4920 Charlestown Road, New Albany
Dorothy Sayers Classical Academy
Classical education for students PreK-12
www.sayersclassicalacademy.org
4305 Hopewell Road, Louisville