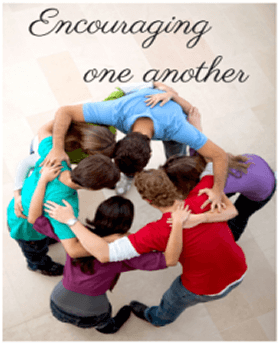 Heart'n'Home exists to support and encourage our member families. Below, we have compiled a list of favorite links for encouragement. We pray these links motivate, inspire, and uplift you as they did us. 
"And let us consider how we may spur one another on toward love and good deeds, not giving up meeting together, as some are in the habit of doing, but encouraging one another—and all the more as you see the Day approaching." Heb. 10:24
We invite you to share your favorite links in addition to these on the H'n'H Member Forum. Then we can continually be edifying one another and pointing each other to Christ, the One who truly encourages us when we follow Him. 
"Be strong and of good courage, do not fear nor be afraid of them; for the LORD your God, He is the One who goes with you. He will not leave you nor forsake you." Deut. 31:6
Encouraging Links
You can homeschool! Getting started.
http://www.youcanhomeschool.org/starthere/default.asp
http://m.weirdunsocializedhomeschoolers.com/d6cenzu/articles/50596/10-Tips-for-Starting-to-Homeschool
Choosing curriculum
http://www.confessionsofahomeschooler.com/blog/2013/10/homeschooling-101-choosing-curriculum.html
Day to Day Schooling 
http://www.confessionsofahomeschooler.com/blog/2015/07/how-to-stop-procrastination-in-your-homeschool.html
http://ourjourneywestward.com/about/
http://simplehomeschool.net/love-languages/
Teacher yes, but Mommy first
http://www.karipatterson.com/sacredmundane/
http://characterconcepts.com/store/product.php?id_product=1060&ps_full_site=1
http://characterconceptsblog.com/is-it-really-important-to-spend-time-teaching-gods-word-to-my-kids-2/#more-2202
http://vitafamiliae.com/how-to-stay-positive-when-life-is-positively-nuts/
Homeschooling Boys 
http://www.homeschool-your-boys.com/
http://www.themobsociety.com/resources-for-boy-moms/#
Special Needs
http://peaofsweetness.com/homeschooling-special-needs-encouragement/
http://www.iahe.net/exploring-home-education/homeschooling-child-special-needs