Events Calendar
Used Curriculum Sale
Thursday, July 16, 2020, 06:45pm - 09:00pm

Description
Heart 'n' Home Used Curriculum Sale
Thursday, July 16, 2020
6:45-9:00 p.m.
Graceland Baptist Church
(In the parking lot adjacent to the Apex Building)
3600 Kamer Miller Road, New Albany, IN
This sale is open to the public both for shoppers and sellers.
Sellers:
There is no charge for seller space, but reservations are required. Please sign up using the link below. Each seller will be able to set up their wares "Trunk or Treat" style, utilizing their vehicle and/or any tables or blankets they want to bring. At this time, we are not allowing commercial or business opportunity sellers. The space provided is the size of a standard parking spot unless additional space is requested. You may begin setting up at 5:45.
Shoppers:
Please be sure to bring cash. Small bills are easier for our sellers to handle.
Q&A Sessions:
We will also have representatives from our support group available during our "Homeschool 101" sessions at 7:00 & 8:00 p.m. to talk with those considering or new to homeschooling. We encourage you to bring your own chair or blanket for comfortable seating during discussions.
Stay Safe!
Masks are welcome for those who wish to wear them in accordance with the Governor's recommendations, but are not required. For your comfort and convenience, we suggest that you bring your own drinking water and hand sanitizer.
So come out and sell your used books. Come out and buy books from other home school families. Share this event with your friends!
Sign up here to reserve a parking space:
https://www.signupgenius.com/go/9040544AAA82CAAF94-heartnhome
Location
Graceland Baptist Apex, 3600 Kamer Miller Rd, New Albany, IN, 47150, US.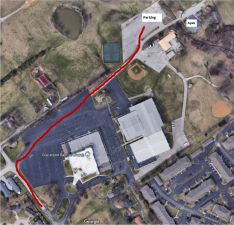 Registration
Registrations are now closed