Events Calendar
Used Curriculum Sale and Homeschool 101 - May 20!
Thursday, May 20, 2021, 06:45pm

Description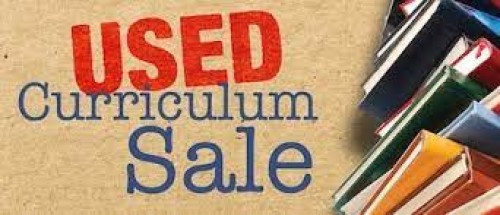 The curriculum sale is coming!
Heart 'n' Home's Annual Used Curriculum Sale
Thursday, May 20, 2021
6:45-9:00 p.m.
Faith Harvest Assembly
6310 Buttontown Rd.
Greenville, IN
 
This outdoor sale is open to the public for shoppers and sellers. Please note that the location for this event has changed from recent years.
 
Sellers
There is no charge for seller space, but reservations are required. Please sign up using the link below. Each seller will be able to set up their wares on the lawn, utilizing any tables or blankets they want to bring. At this time, we are not allowing commercial or business opportunity sellers. Sellers may begin setting up at 4:45 pm.
 
Shoppers
Please be sure to bring cash. Small bills are easier for our sellers to handle.

Q&A Sessions 
We will have representatives from our support group available during our "Homeschool 101" sessions at 7:00 & 8:00 P.M. to talk with those considering or new to homeschooling. We encourage you to bring your own chair or blanket for comfortable seating during discussions.
 
So come out and sell your used books, come out and buy books from other home school families. Share this event with your friends!
 
Sign up here to reserve a spot:
https://docs.google.com/forms/d/e/1FAIpQLSebUT5BKOU4EspFp8gVzb-qA90xPc0Fz974ErgProNfSv-2Wg/viewform?usp=sf_link
Location
The location has not yet been confirmed.
Registration
Registrations are not required.