Events Calendar
Christmas Tea - A Precious Gift for a New Tradition
Thursday, December 03, 2020, 06:45pm

Description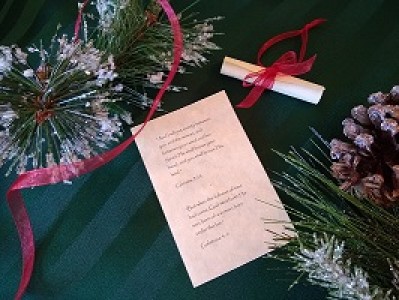 She will bear a son and you shall call his name Jesus, for he will save his people from their sins. -Matthew 1:21

It's been an uncertain year. We've masked up and hunkered down. We've distanced and drawn close. We've quarantined and questioned. But now, ladies, it is time to relax.

The Christmas Tea is coming.
Thurs, Dec. 3, 2020
6:45 pm
Graceland Baptist Church, Apex Building
3600 Kamer Miller Rd.
New Albany, IN
Perhaps this year, more than most, we all want Christmas to be extra special. That's why we have a gift for you.

At this year's Tea, everyone can make their own precious set of miniature scrolls to place on or alongside your tree. Each scroll contains an Old Testament expectation and its fulfillment by Jesus. As you countdown to Christmas through the advent season, this set can help to focus your family's hearts and minds.
Please don't take any extra trips to the crafts store. We have everything you will need to create your own collection and start a new tradition.

Your HnH board we'll also be providing for you bubbly, hearty soups. Please bring the bread, finger food or dessert you've been craving most. Also, don't forget your beloved tea cup and your favorite tea (and some extra to share).

If possible, please let us know that you will be coming. Simply respond on Facebook or reply to this email by copying and pasting:
I will be there, with bells on!

We hope to see everyone there. Heart'n'Home is an amazing community. Please share this email and the social media events so that all of your friends can benefit. We have more fun coming in December so keep checking your inboxes!

God bless. See you all soon! 


Due to the current mandate, Graceland has asked that everyone wear a mask. It can be removed while social distancing.
Location
Graceland Baptist Apex, 3600 Kamer Miller Rd, New Albany, IN, 47150, US.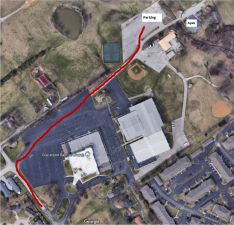 Registration
Registrations are not required.